---
---
---

---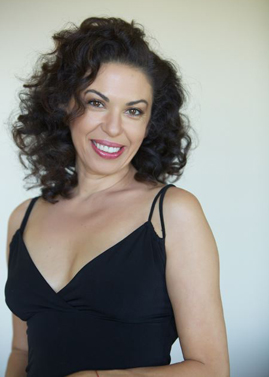 Soumaya Akaaboune

Stampa Curricula

Soumaya Akaaboune is an international actress. As well as playing in major
productions, such as "Green Zone" opposite Matt Damon, she has now become
the "darling of Morocco" after her recent successful television series, "Wadi" and
"Meqtoe Men Chejra" - both that garnered 7 million terrestrial viewers per episode.
Soumaya likes to play progressive, tough characters that have sensibility and
intelligence. Her charm is what has captured the passion of the Moroccan people.
Her lingual abilities makes her ideal to portray Middle Eastern sensibilities in modern day movie and television arenas.
Height: 5'6"
Hair: Dark Brown
Eyes: Brown
Training: The Loft Studio, LA – Cynda Jackson ~ Knotts and Bolts – Roy London.... The International School of Performing Arts and Dance
"Mudra" – Maurice Bejard
LANGUAGES: Fluent in English, French, Spanish, Moroccan, Arabic,
SKILLS: Dancing (Modern & Ballet), Belly Dancing, African Drums, Piano
Filmography
2017
Looking for Oum Kulthum (filming)
Hostess
Catharsys or The Afina Tales of the Lost World (filming)
FBI Agent
2016
Toile d'Araignée (TV Movie)
Naïma
2013
Djinn
Counselor
Lovelace
Feminist #1
2012
Quello che so sull'amore
Aracelli (as Soumia Aakaboune)
Willkommen im Krieg (TV Movie)
Morsal
2010
When the Voices Fade (Short)
Leila
Green Zone
Sanaa
2003
Birth of the Vampire (Short)
Witch
1999
Chroniques marocaines
Ester (TV Movie)
1st Girl Harem (as Soumia Akaaboune)
1996
Highlander (TV Series)
Aliya
Promises (1996) ... Aliya
1989
La blanca paloma (as Soumia Akaaboune)
1987
L'ultima estate a Tangeri
La fleuriste (as Soumaya Akaaboone)
---